Insulated Conservatory Roofs
Professional Service Guaranteed
Insulated Conservatory
Roof Replacements
A system approved, fully insulated conservatory roof replacement from SunRay Conservatories will ensure your new or existing conservatory will be enjoyed all year round whatever the weather.
Our insulated warm roof system for conservatories can be fitted directly to most existing conservatories or incorporated into new extensions, Conservatories and Orangeries. With a variety of roof tiles & colours to choose from there is a design and finish to suit all types of insulated conservatory roof projects.
The specific warm roof design incorporates a significant amount of insulation ensuring a regulated temperature inside your conservatory throughout the year.
To find out more about our conservatory roof replacement services please call our team on 0800 999 1858 and we will be happy to discuss your project and schedule an appointment with a member of our design team.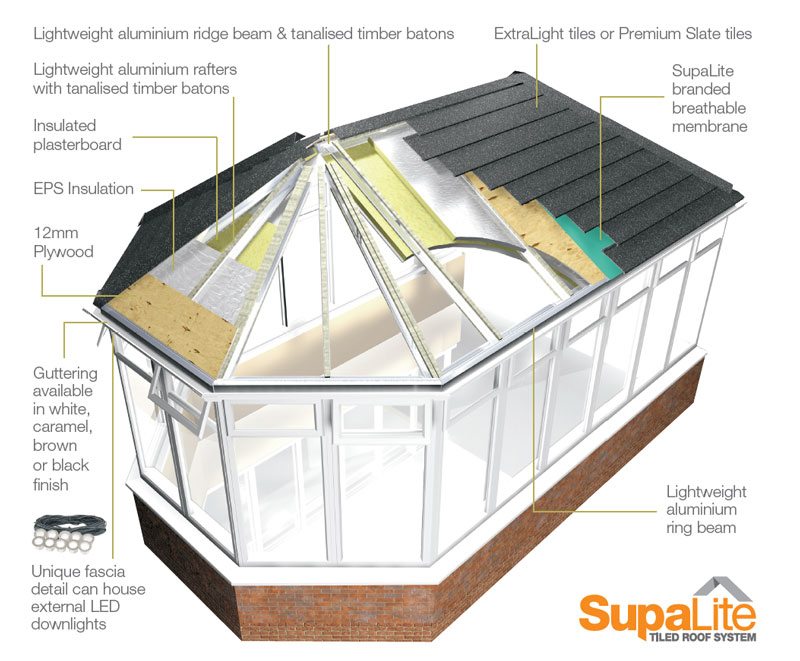 We are passionate
SunRay Conservatories
are passionate about building truly stunning conservatories & extensions. Call us today and begin transforming your ideas into reality.
Dependable & Honest
You can rest assured in the knowledge that if you appoint
SunRay Conservatories
for your project you will receive the highest standard of professional workmanship.
We are always aiming high
SunRay Conservatories
pride ourselves on our relentless strive to achieve the very best. We are constantly reviewing design ideas and industry standards to bring our customers innovative and up to date designs.